Multifamily
Our energy solutions can help make your buildings smarter, and smarter buildings result in lower utility costs, happier tenants, and better occupancy rates.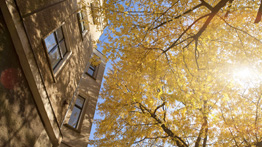 National Grid offers energy efficiency services for multifamily dwellings such as apartment buildings, condominiums, and housing complexes. If you are a building owner or property manager, you can take advantage of our programs to weatherize your facilities or make other energy-saving improvements. If you are a tenant, ask your landlord or property manager to participate in the program to help lower your energy bills.
Benefits
More affordable, comfortable units that improve occupancy rates.
Lower energy bills for tenants and/or owners.
A more even and comfortable temperature throughout the building.
Reduction in CO2 emissions for any energy used that produces fossil fuels.
Free installation of energy efficient lighting per dwelling unit.
Free installation of low-flow showerheads, aerators, hot water pipe wraps and thermostatic shower valves.
Get Started Today
Our program offers free energy evaluation of your multifamily building, which will assess energy usage and identify opportunities including technical assistance and incentives for buildings of five or more units in the Upstate New York territory. To find out more, download our multifamily rebate application or contact us.