Home Energy Assessments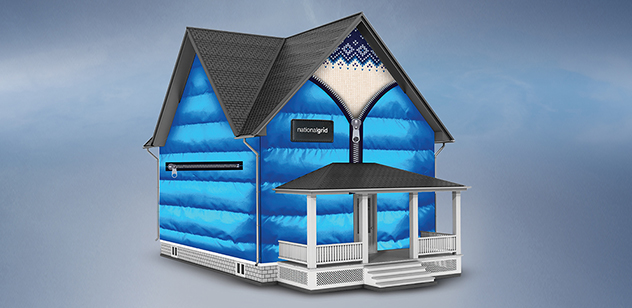 Energy efficiency makes saving energy and money easy.
Saving on energy costs and making your home more comfortable this winter begins with weatherization. It's a proven way to keep warm air in and dust and allergens out — with insulation that's like a comfortable sweater and air sealing that's like a jacket. They work together to save you energy this season and all year long.
To get started, schedule your no-cost Home Energy Assessment.
Call 1-866-527-SAVE (7283).


What can weatherization bring to your home?
| | | | |
| --- | --- | --- | --- |
| Lower energy costs | Year-round comfort | Improve heating and cooling efficiency | Defend against dust and allergens |
Start saving energy and money in four simple steps:
| | |
| --- | --- |
| Step 1 | Schedule an appointment and provide basic information about your home. |
| Step 2 | An Energy Specialist will assess your home's current energy use, in person or virtually, and will provide personalized energy-efficiency recommendations.* |
| Step 3 | Get no-cost energy-efficient products. |
| Step 4 | Receive up to 100% off approved insulation, no-cost air sealing and additional rebates toward qualifying energy-efficient equipment. |
*Option to collaborate with an Energy Specialist over the phone or video chat for personalized energy-efficiency recommendations.
What you'll receive.
Your energy specialist will create a customized energy report tailored specifically to your home. Then, energy-saving products recommended during your assessment will be delivered at no cost. These include:
| | |
| --- | --- |
| Advanced power strips | Low-flow showerheads |
| | |
| --- | --- |
| Faucet aerators | Programmable thermostats |
Based on your assessment, you may be eligible for:
Up to 100% off approved insulation and no-cost air sealing
Generous rebates of up to $25,000 on qualifying energy-efficient heating, cooling and water-heating equipment
Information on how to qualify for a 0% interest loan for eligible energy-efficiency improvements

The average value of home weatherization installation for our customers is over $4,000.**

This program is available to residential customers of National Grid. Eligibility for some rebates/incentives is based on findings from the Home Energy Assessment.
Schedule your no-cost assessment today.
By taking advantage of a Home Energy Assessment, you're not only improving your home's energy performance and saving money, you're getting the experience of making hands-on improvements while learning about your home.
Call 1-866-527-SAVE (7283) to schedule.

**Based on historical program participation data.