Hilldale Avenue – Haverhill
Located on a former manufactured gas plant (MGP) on Hilldale Avenue, this project has transformed an unusable lot in a densely populated residential neighborhood into a renewable power plant. Since it was placed into service on December 31st, 2010, this project also provides load switching with neighboring feeders, allowing National Grid to better serve customers in this area.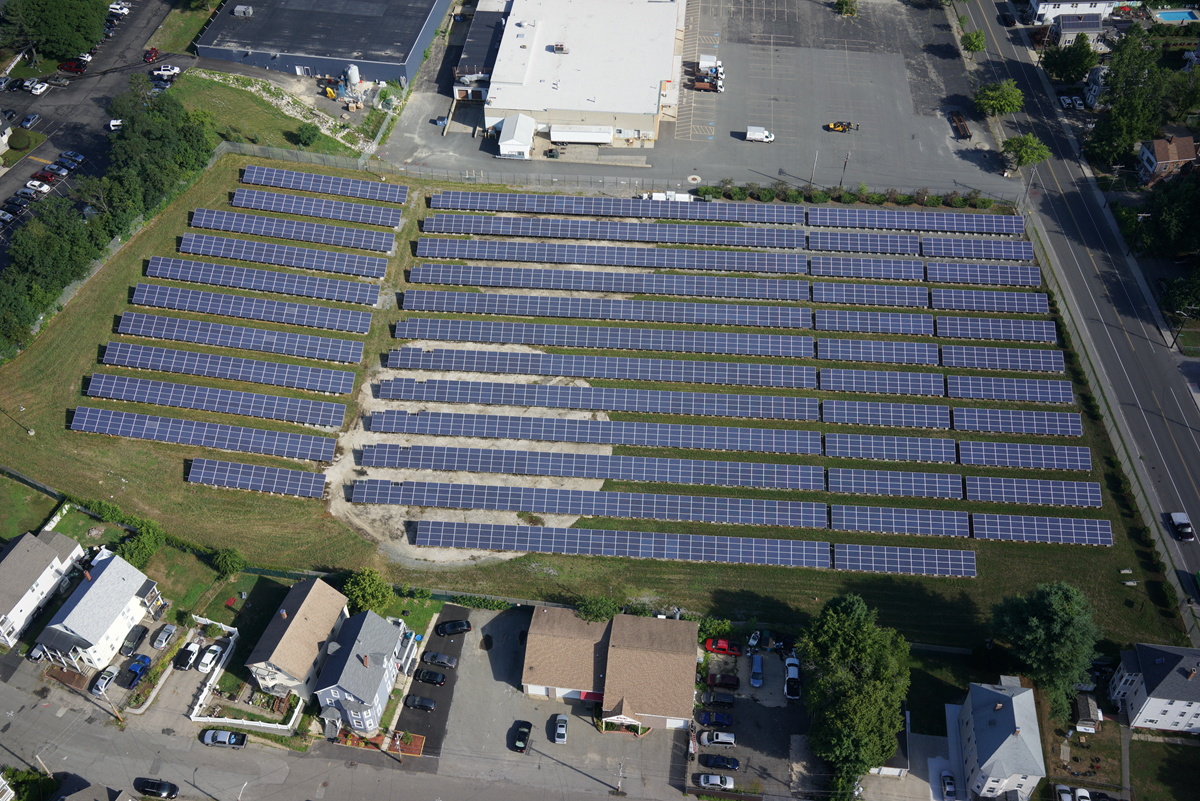 Environmental Benefits:
Construction of the project is estimated to save approximately 2,900 pounds of sulfur dioxide, 1,300 pounds of nitrous oxides, and 1.4 million pounds of carbon dioxide per year. This is equivalent to the emissions produced in generating electricity for 200 average homes.
Specifications:
Size: 1016 kW DC
3,700 solar panels on 5 acres of land
Powering 138 average US homes