National Grid Headquarters – Waltham
Located on the roof of National Grid's US headquarters, the Waltham site generates approximately 5% of the building's energy needs. It was completed in July 2009 and has been producing power to help the Platinum-level LEED certified building minimize its environmental impact.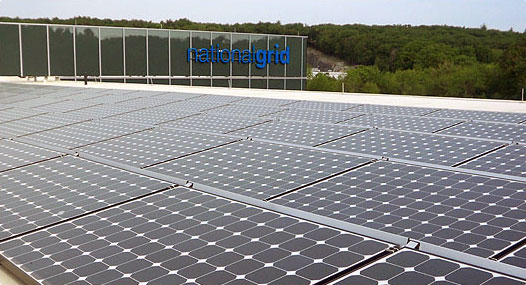 Environmental Benefits:
The project is estimated to save approximately 9.9 tons of sulfur dioxide, 3.6 tons of nitrous oxides, and 3,900 tons of carbon dioxide over a 30-year period.
Specifications:
Size: 225 kW DC
736 solar panels
Enough power for 29 average US homes