Railroad Street - Revere
This project is located next to an active substation on Railroad Street. Using this project, National Grid is helping provide electricity to meet the local load on the substation, while providing renewable electricity to surrounding homes and businesses. It was connected to the grid on December 31st, 2010.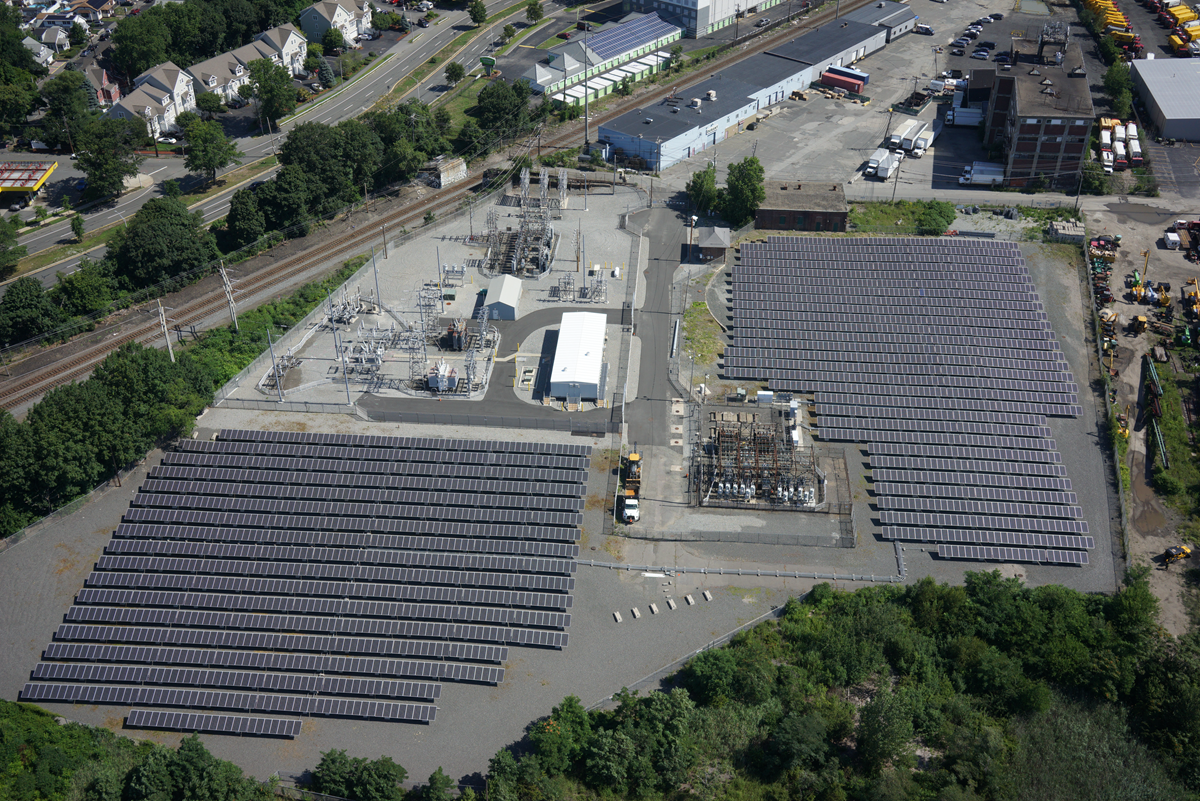 Environmental Benefits:
Construction of the project is estimated to save approximately 2,200 pounds of sulfur dioxide, 980 pounds of nitrous oxides, and 1.02 million pounds of carbon dioxide per year. This is equivalent to the emissions produced in generating electricity for 150 average homes.
Specifications:
Size: 750 kW DC
2,640 solar panels
Powering 93 average US homes