Patterson Rd South (2) – Shirley
Constructed on land leased from the town of Shirley, this solar facility is located adjacent to a cluster of other private solar farms, and has been connected to the grid since June 2018. Smart inverters and a 1 MW battery also provide ancillary benefits to the area, increasing the reliability of the grid.
In addition, the Patterson Rd. (2) facility features the SHINES system. The SHINES system is a scalable system that integrates load management with PV and Energy Storage. It is an integrated Facility Load Aggregation & Management Engine designed to solve the problem of high penetration of PV on the grid. In partnership with Fraunhofer USA CSE (Center for Sustainable Energy Systems), National Grid installed the SHINES system and has demonstrated its effectiveness at the Patterson Rd. facility. The software and hardware used at this solar and energy storage facility enables us to schedule the battery to charge and discharge based on various demand driven signals. This is valuable for many reasons and can be applied in different ways to various distributed energy resource assets across many different business models. Ultimately moving one step closer to a scalable solution for more renewable, reliable, and clean energy for our customers. Contact Fraunhofer USA CSE for more details.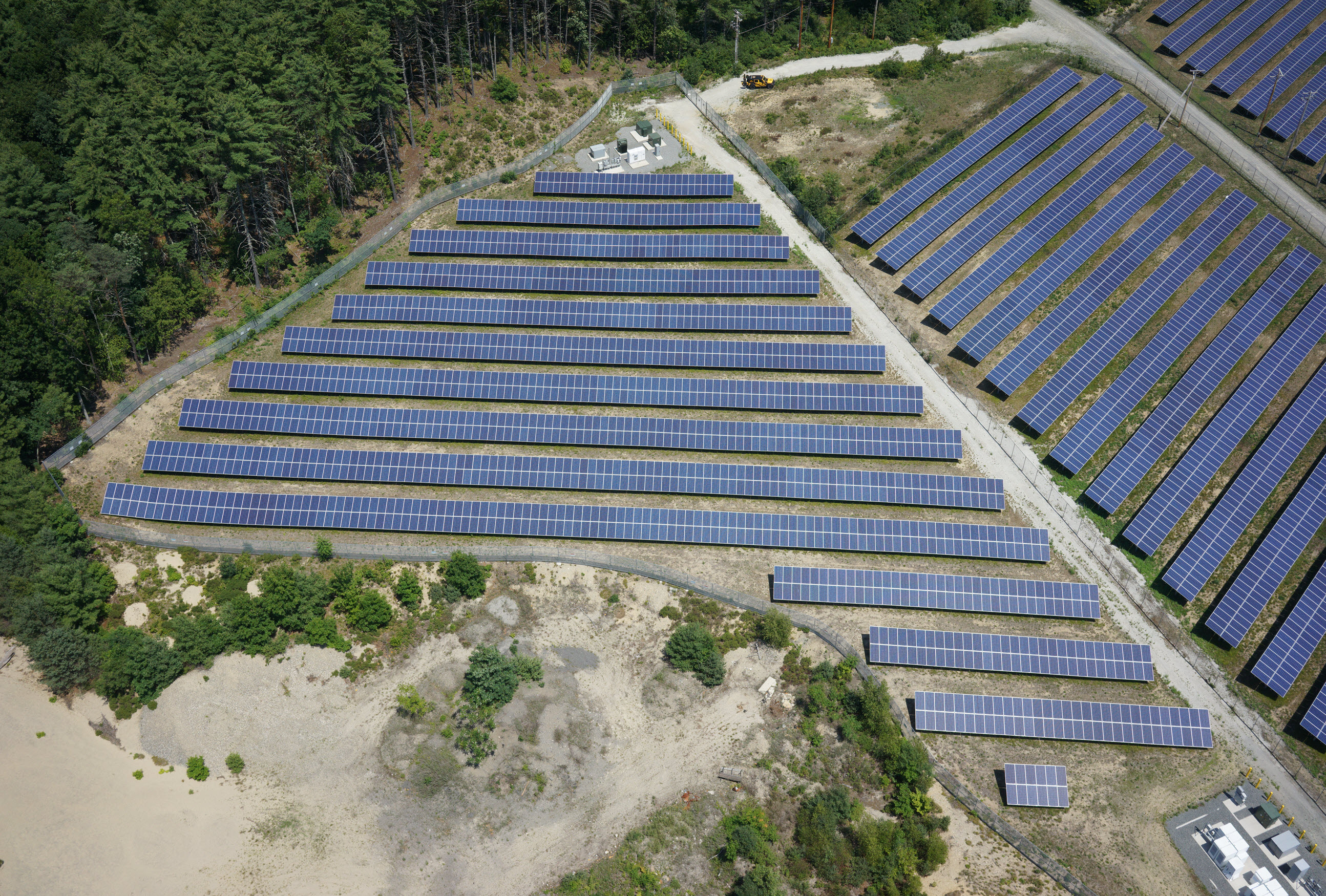 Environmental Benefits:
The project is estimated to save more than 70 pounds of sulfur dioxide, 280 pounds of nitrous oxides, and over 370,000 pounds of carbon dioxide every year.
Specifications:
Size: 530 kW DC and 500 kW storage power
1,710 solar panels on about 3 acres of land
1 MW Energy Storage System
Powering more than 108 average US homes